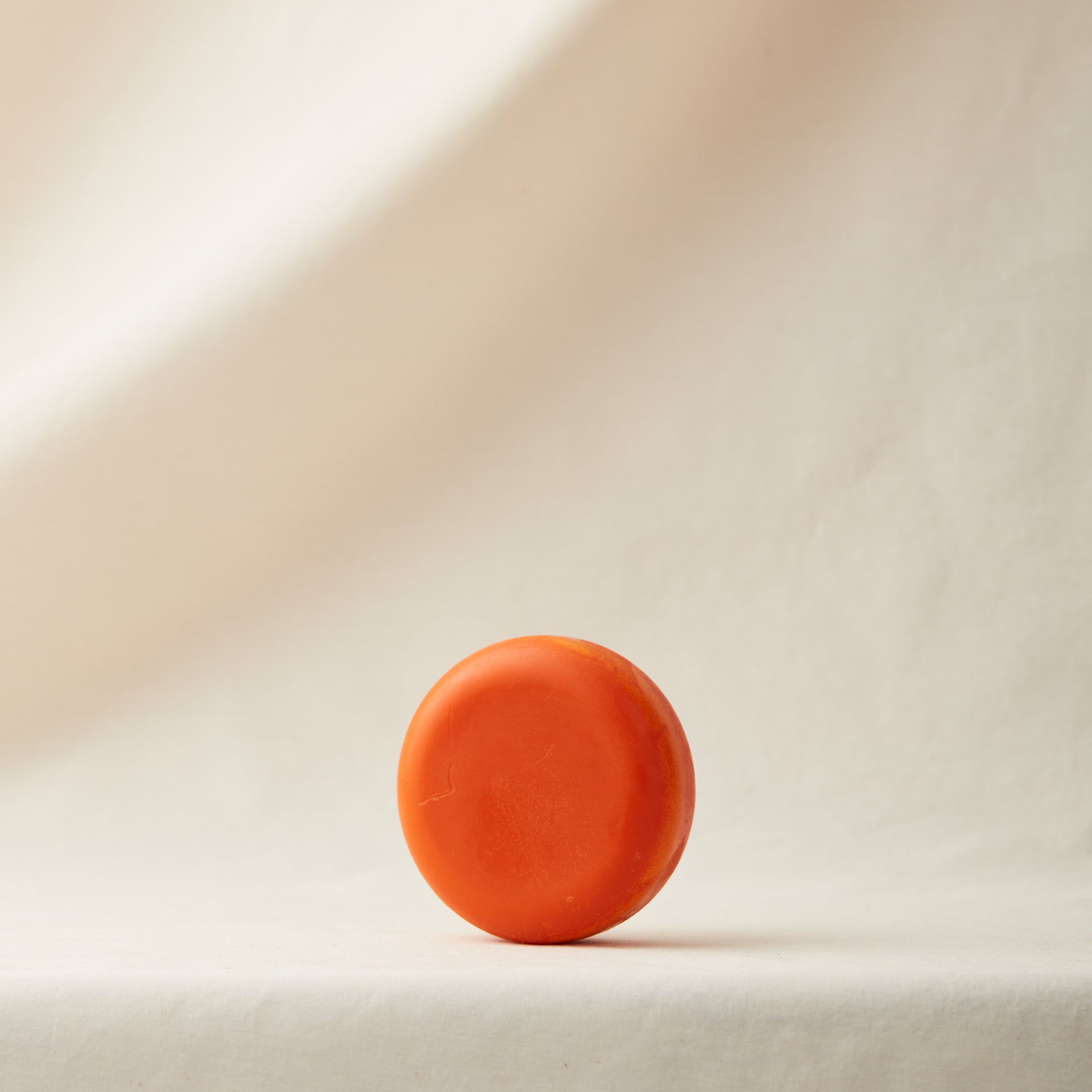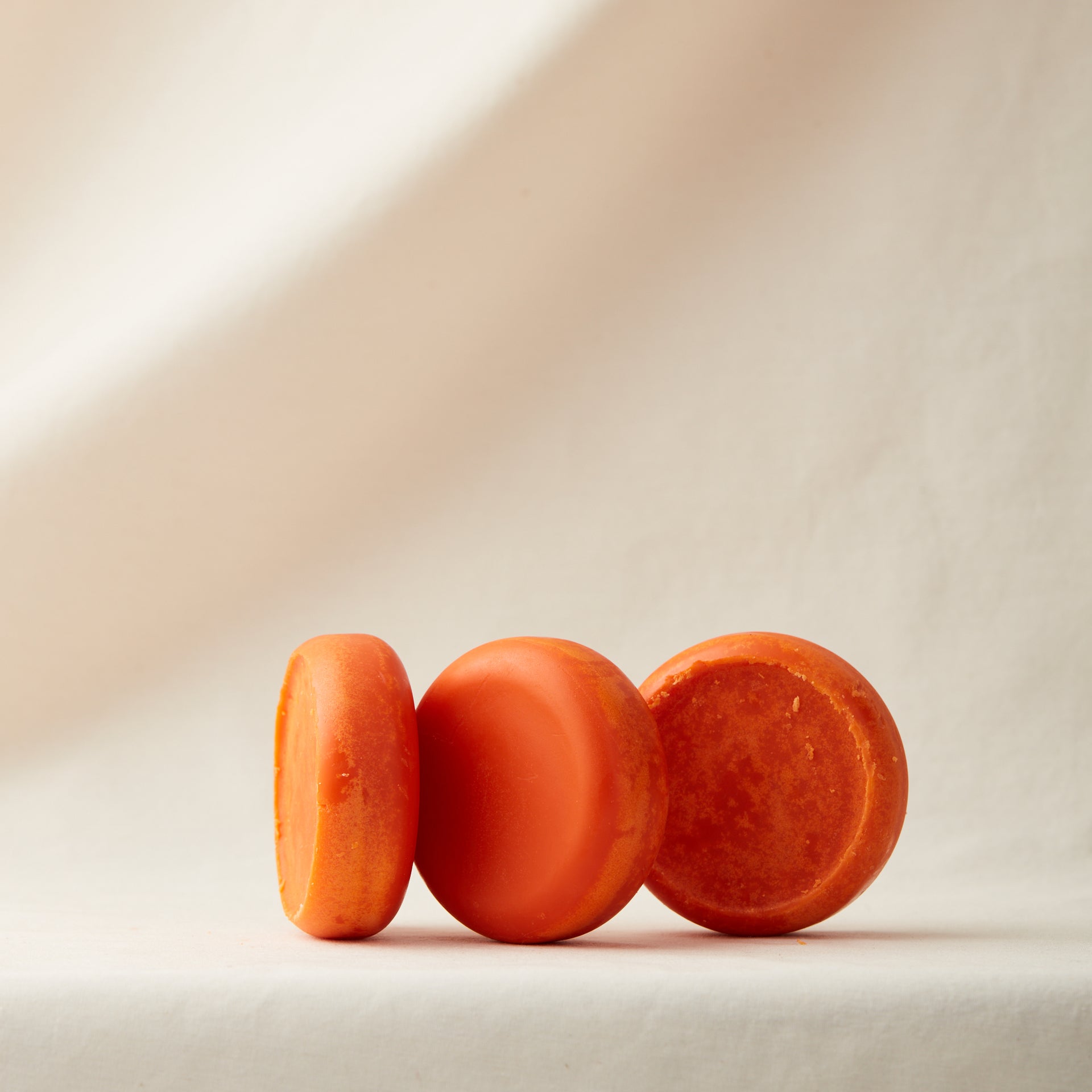 Buah Merah Mandarin Lotion Bar
This lotion bar will leave a lovely, light tint for a sun-kissed look. The deep red buah merah oil has some of the highest amounts of antioxidants in the plant world, making it fantastic at stabilizing free radicals, shielding your skin from oxidative stress, promoting collagen production and elasticity in skin. Delicious red-mandarine and vanilla essential oils will leave a sweet, clean aroma. This bar is perfect for the face, or those areas that may need a little extra color. Works for all skin colors and types.
Net Weight: 3oz
More about the ingredients here.
How to Use: After a shower or bath, warm bar in hands and lightly rub onto skin. Once applied, thoroughly massage into skin, giving extra attention to drier or more irritated areas.