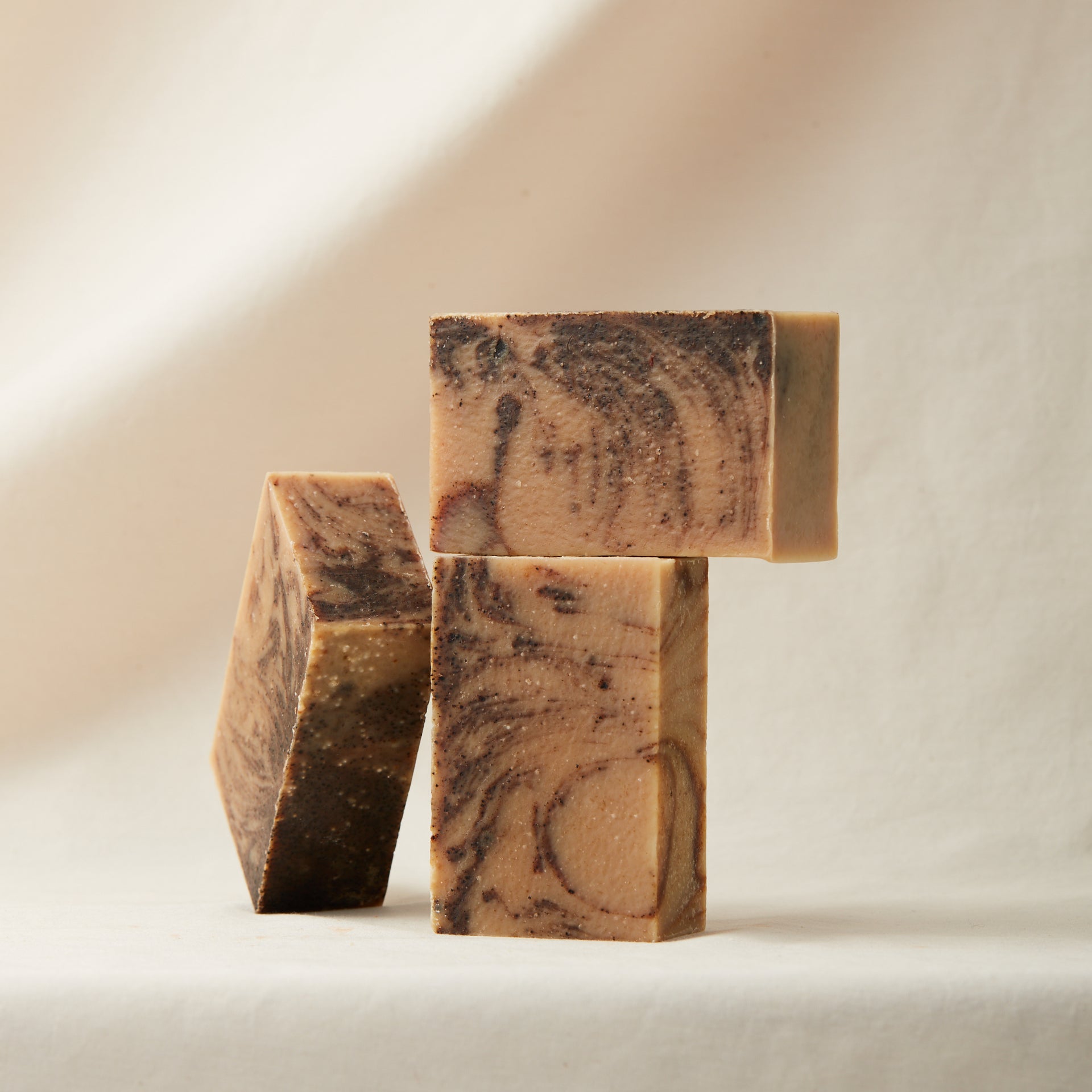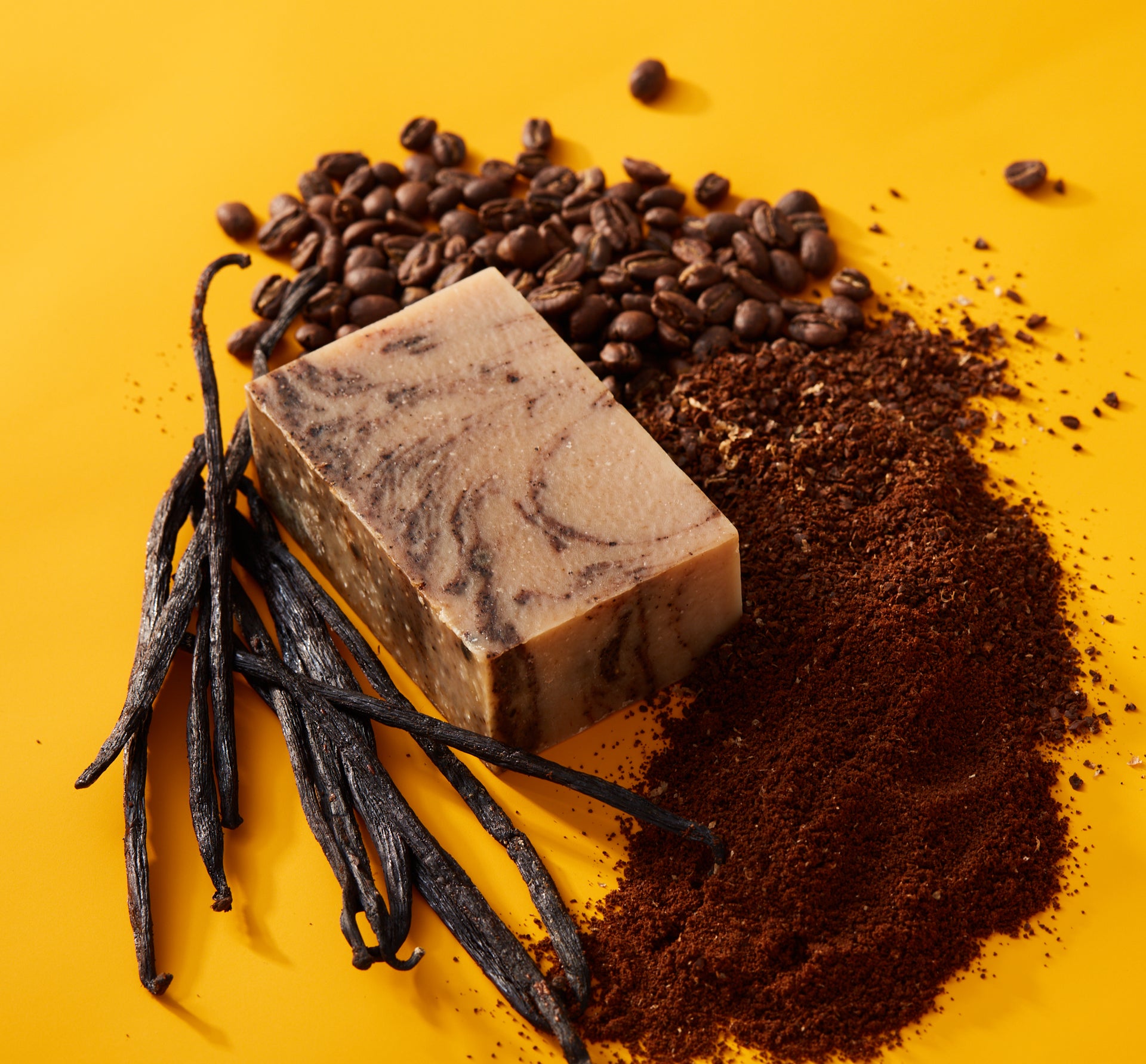 This soap has the most addictively lovely scent with sweet citrus lemon-vanilla, spicy black pepper and coffee essential oils. Mango butter and evening primrose oil will leave your skin feeling smooth and moisturized. Enjoy the calming effects of oat cream and the skin brightening effects of freshly brewed coffee and coffee ground swirls. 
We recommend storing your soap in a dry environment on one of our SOAP DISHES to get the most out of your bar.
More about the ingredients here.
Size: 2.2" x 3.7" x 1.2" . Net Weight: 5.4 oz