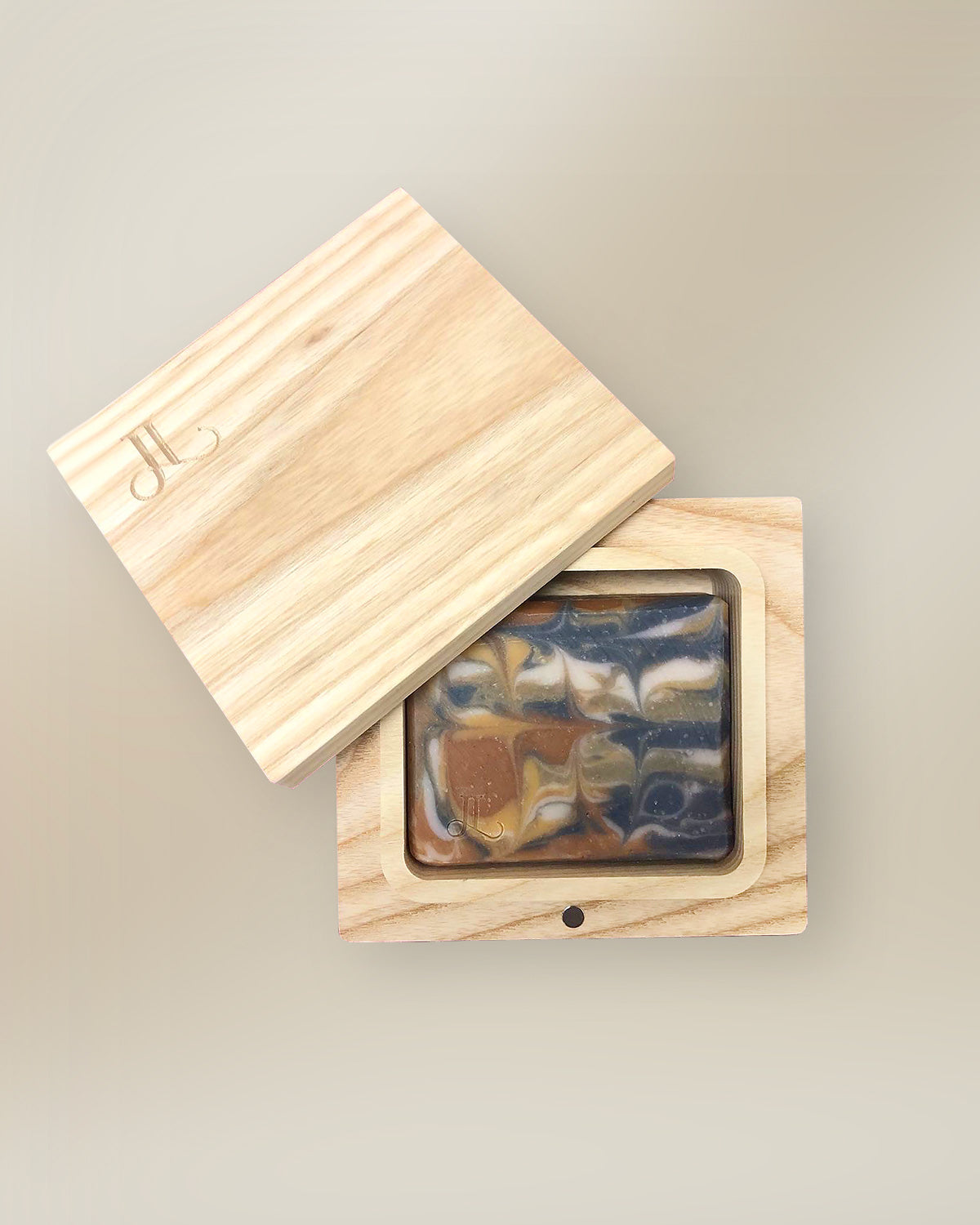 Ladson's is on a mission to create as much reusable and eco-friendly packaging for our products as possible. Packaging is a challenge. We will explore more and more options as we grow, and we will continue to learn and improve; that will always be our mission.
These wooden boxes are a great option to travel with your soap. It is reusable and refillable and will last you a lifetime, if you want. Make sure your soap is dry before you pack it. Bigger magnets secure the lid so you can carry it in your gym bag or suitcase.
I am very proud that these boxes were created with ShackletonThomas Furniture in Bridgewater, Vermont. The ash trees were locally harvested and processed in Hartland, Vermont. The boxes have not been treated or oiled, but left in their most natural form. Enjoy it, refill it, and reuse it.