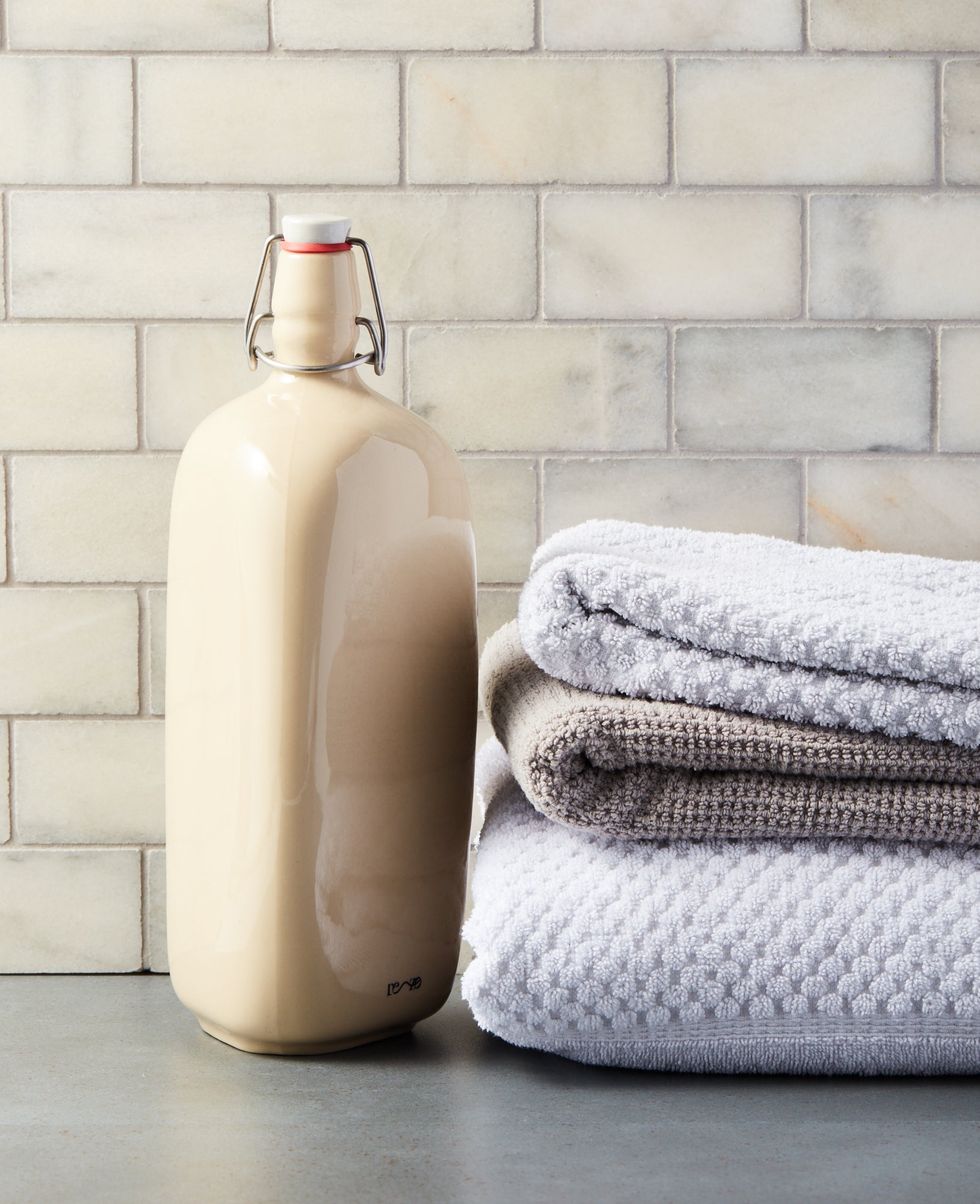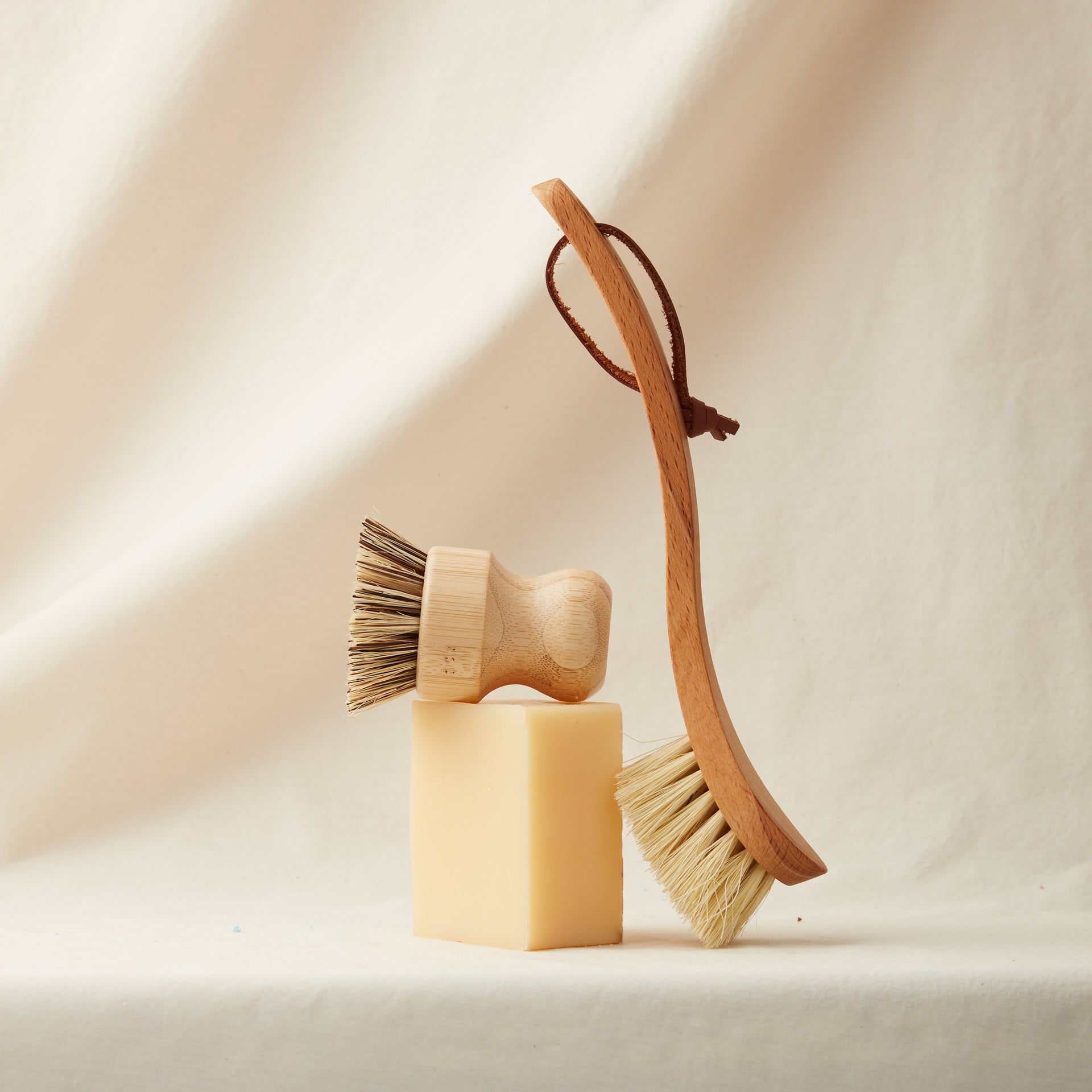 Limited Household & Bathroom Collection
This collection combines a French stoneware jug to replace your plastic laundry can, wooden dish brushes, for your kitchen that can last for months and don't release any synthetic nano-particles, a 100% cotton dish towel, our Solid Dish Soap, and a plastic free soap case with a Ladson's soap, plus a pure linen washcloth: ideal for travel, or to keep in your shower. 
Make way for ecological, natural and biodegradable household accessories. Transform the feel of your kitchen, bathroom and laundry room simply with products that are pleasant to use, and look at.
We only have a limited amount in stock! Makes a lasting, thoughtful Christmas gift.